'Lindos is the most popular excursion from Rhodes town, and the best way to arrive is by boat.' Our travel guide says so, but we took a bus instead. The bus ride form the bus station outside of Old Town to Lindos was about 1 hour and 20 minutes, it was around 12:30 when we arrived Lindos bus station.




Stepped out of the bus, the acropolis was right in front of us.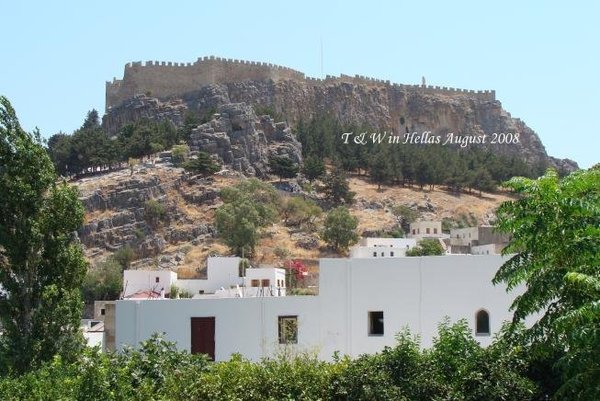 The Acropolis at Lindos is 125 meters above the village, and the Temple of Lindian Athena is situated on top of it.




We walked down to the hill from the bus staton, saw a donkey station when we entered the Lindos village, Tim got so excited and wanted to take a donkey ride.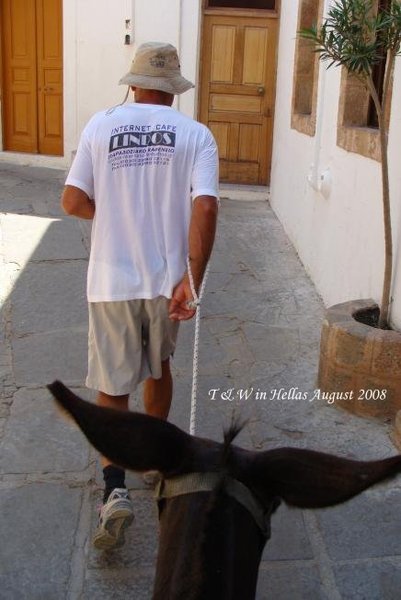 We spet 5 Euro on each donkey, we let the old age traditional transport of 'donkeys', to take us up to the acropolis.




It took only 10 minutes to get to the ticket booth of the acropolis by donkey.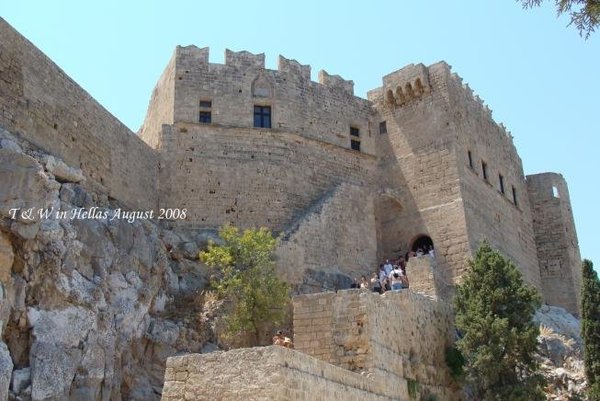 It was very busy at the acropolis, tons of people tried to get in.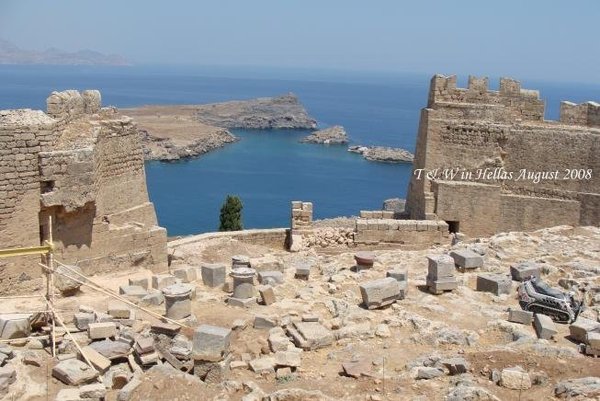 This site was supposed to be the 3rd century AD Roman Temple of Diocletian, the structure is gone.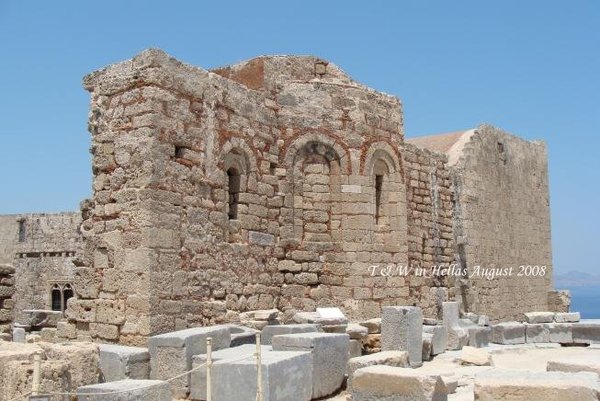 The Agios Loannis ruins.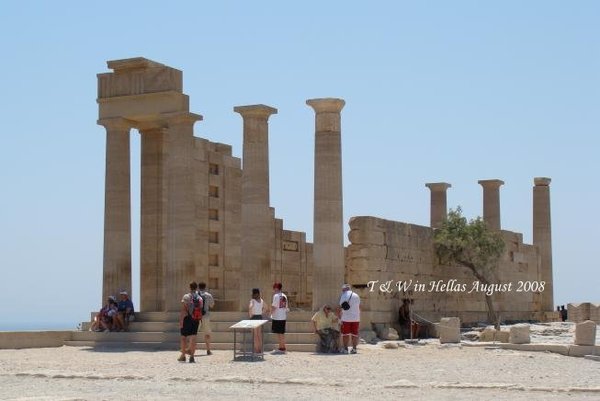 Temple of Lindian Athena, very tiny, this 4th century BC temple was among the most sacred sites in the ancient world, vistied by Alexander the Great and supposedly by Helen of Troy and Hercules. I couldn't tell if the tree by the temple was a olive tree, but it's interesting there is also one next to this Athena's temple, just like the one at the Acropolis in Athens.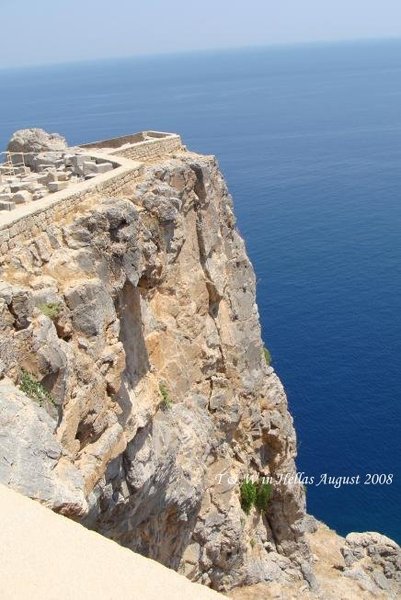 The end of the acropolis; the color of the sea was just amazingly blue.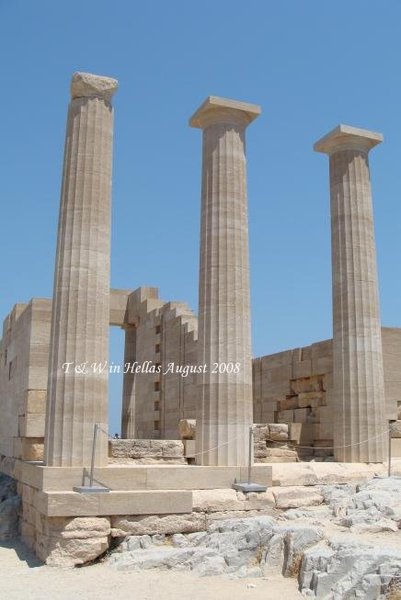 A shot from the back of the Athena Temple.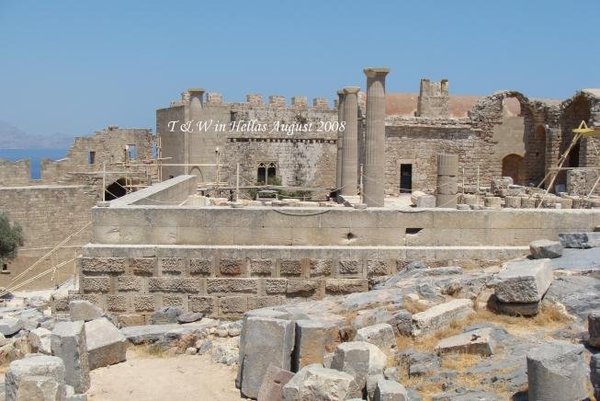 Behind the Agios Loannis, the restoration is still going on.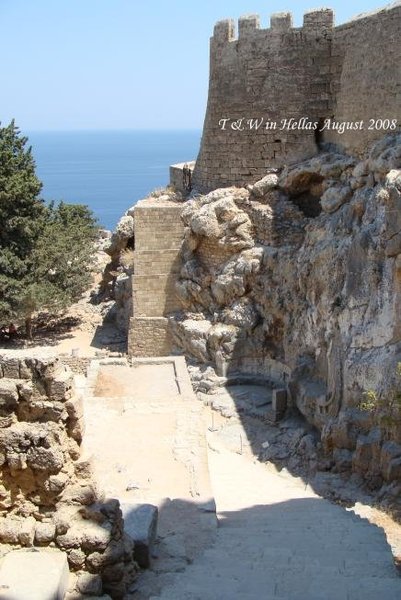 The Medieval entrance to the acropolis.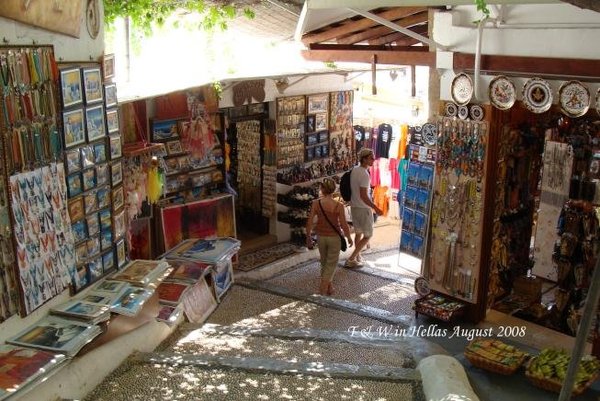 A street in Lindos Village.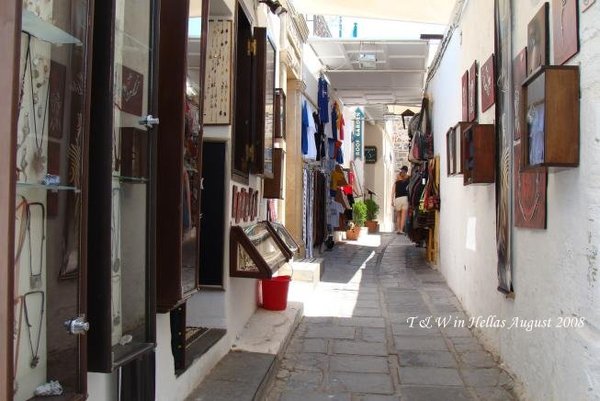 A street in Lindos Village.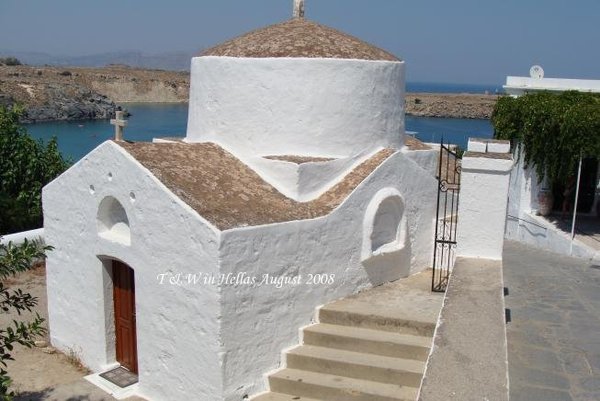 A little white church in the village.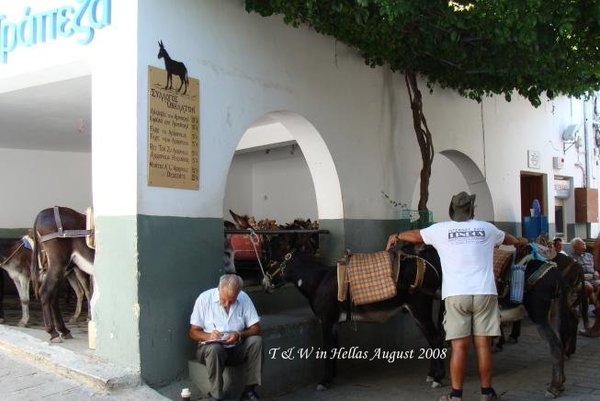 Took a picture of the donkey station on the way out. We had sandwiches at a convenience store, then caught a bus back to Rhodes Town.




We walked to Mandraki Harbour in New Town.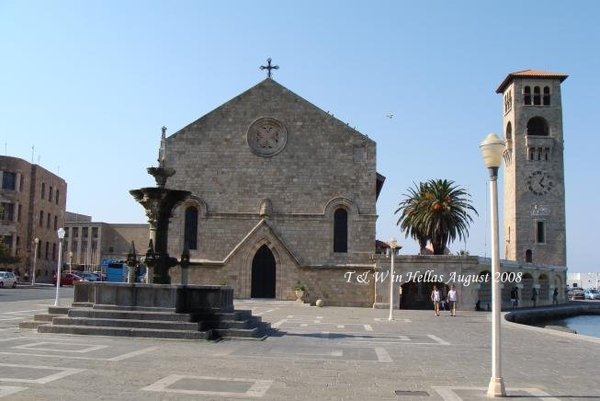 Evangelismos is a 1925 replica of the Knight's Church of St John.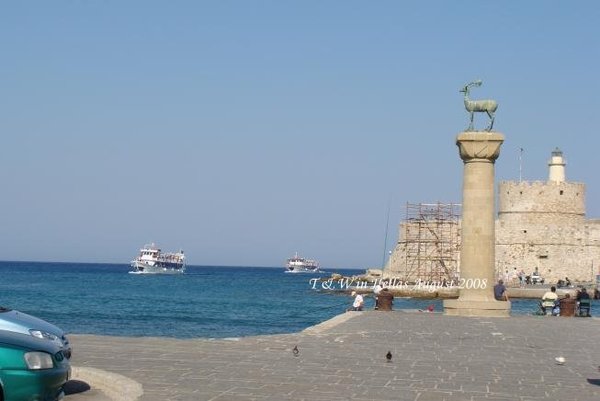 Mandraki harbour with only one statues of deer at its entrance, don't know what happened with the other one.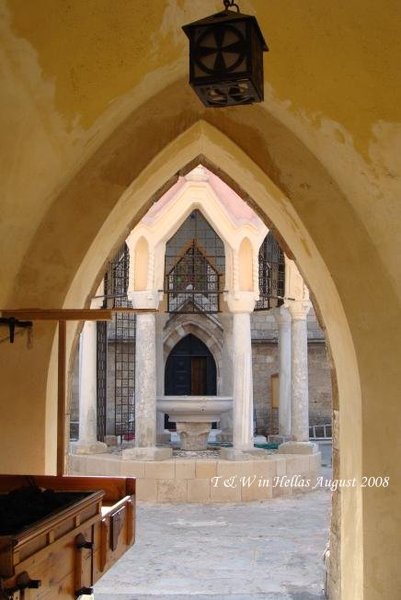 Archbishop's Palace is next door of the Evangelismos, couldn't get in.




We didn't spend to much time at the New Town, and returned to Old Town.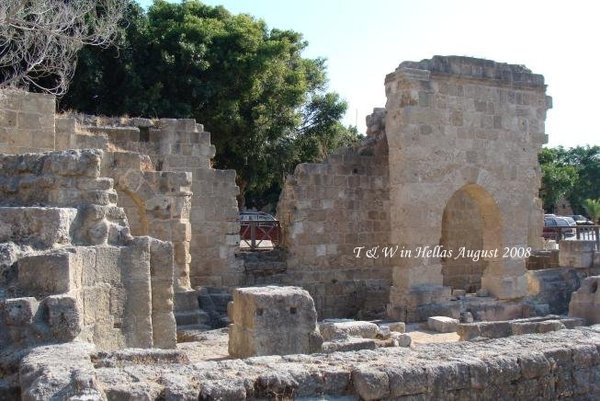 Ruins of the Church of the Archangel Michael.

We had dinner at a different restaurant in the Jewish Quarter area, kept wandering around the Old Town until sunset, went back to the hotel and got ready for the next day, leaving for our next destination, Crete.