When traveling in Greece, the hotels or restaurants often offered Continental Breakfast, we got tired of having cheese with ham and fruit everyday, so the last day in Old Town, we decided going to an English ownd and ran restaurant to have an English style breakfast that we had been craving.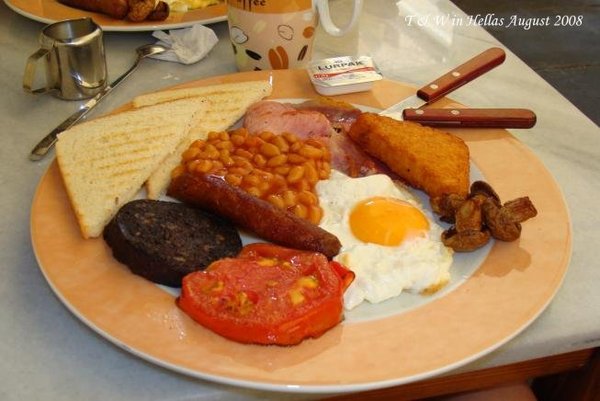 It's very difficult to find a decent coffee in Greece, Greek coffee is very strong, and instant coffee was only thing we could get except Greek coffee; When we had a chance to have a nice cup of coffee in the restaurant, I couldn't help to order another cup (Refill? there is no such thing in Greece!), and the price we paid for coffee was more than our breakfast.




Finished breakfast, it's time to leave.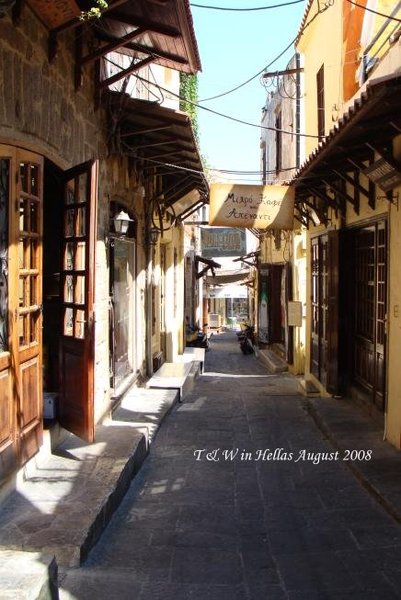 On the way out of the Old Town, we tried to catch more memories.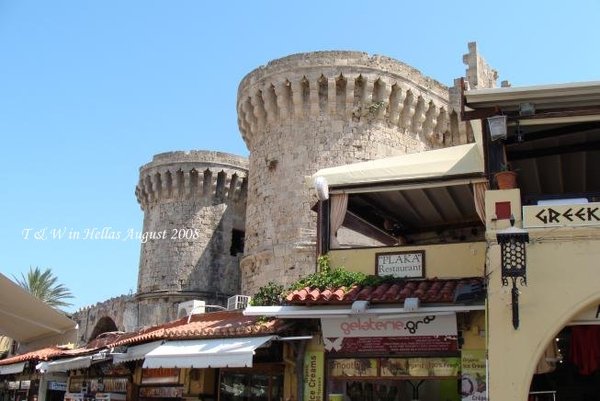 Once again, walked pass Plateia Ippokratous and Marine Gate.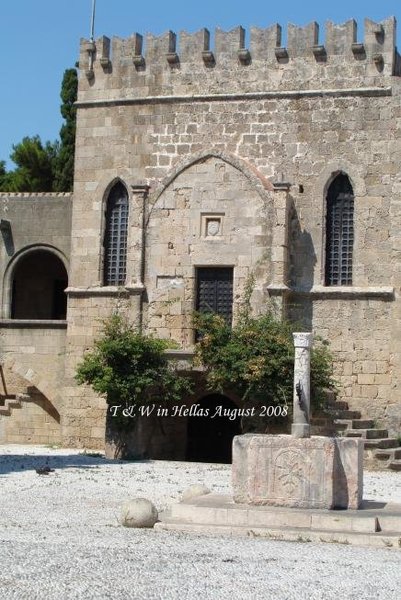 A fountain in front of the Decorative Arts Museum.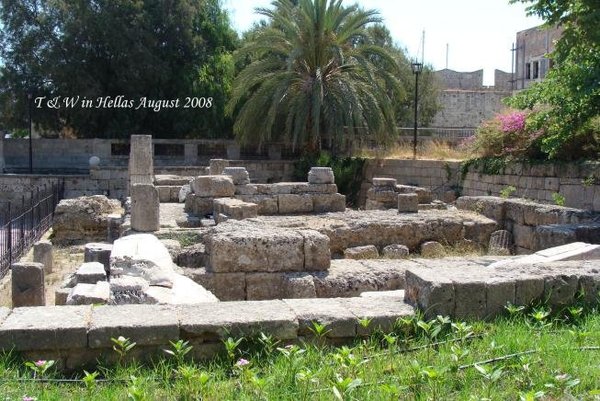 Temple of Aphrodite ruins.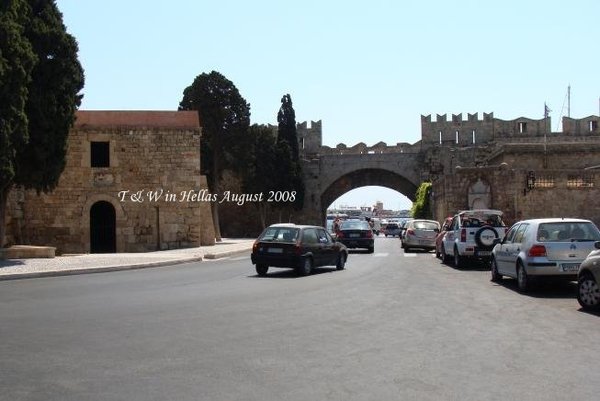 Looked at the Arsenal Gate, 'I guess that's it' I thought, I felf sad when walked out of the Eleftherias Gate; Good bye Old Town, good bye Rhodes, I loved this town more than I could tell.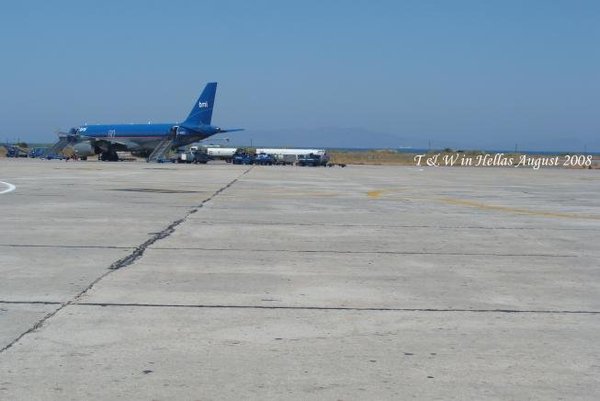 Rhodes Island is so closed to Turkey, you could see it from the Airport.




We took Sky Express flight at 14:30.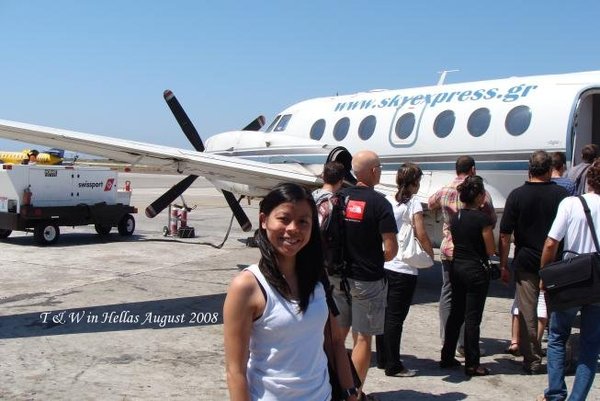 Sky Express is a Crete based airline, only operates in between Greek islands.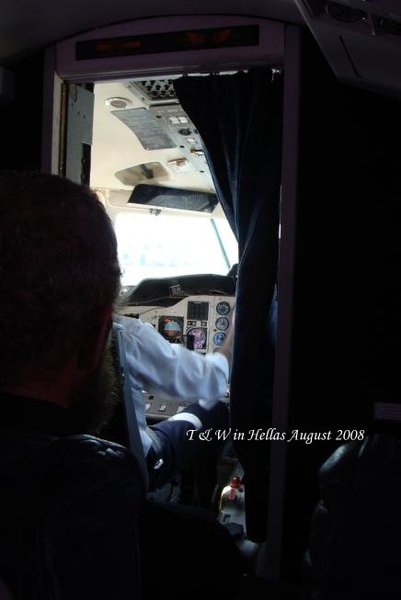 Included 2 pilots and 1 flight attendant, no more than 35 people on the flight, that's how tiny the airplane was.




Arrived Crete Heraklio Airport at 15:30, followed the direction that hotel gave us, took a bus form the airport to Amoudara, I didn't know Amoudara was a resort town until we got there, we stayed at Arhodiko Hotel.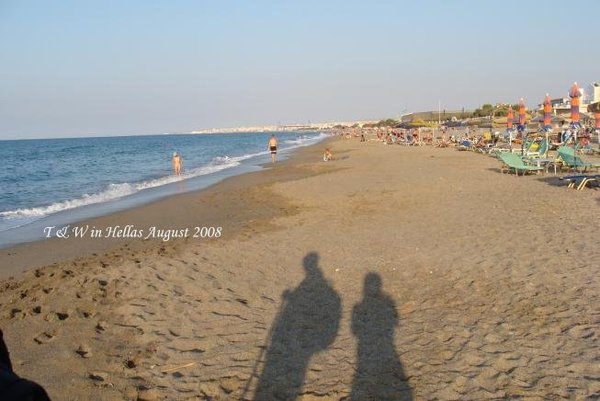 Amoudara is about 15 minutes bus ride from downtown Irakleio. Usually we explored the area we were living at when we arrived.
We had a small kitchen in our hotel room, so we bought sandwichs, drinks and fruits, had dinner in our room, also picked up some instant coffee packs for the mornings.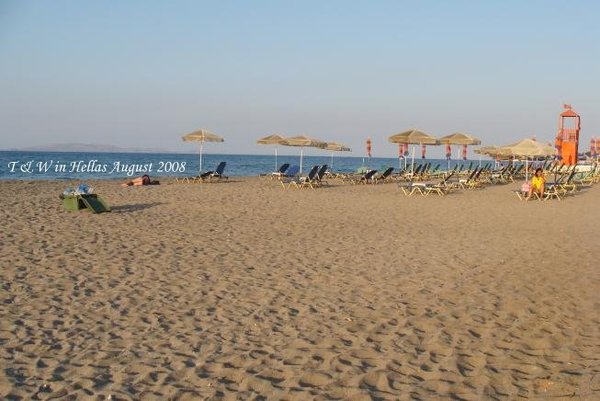 After dinner, we walked along the main street in Amoudara, then walked to the beach not too far from our hotel.
Tim asked will we go to the beach in the next 2 islands, actually I didn't plan for that, Tim wanted to spend a day on beach, then we adjusted our itinerary a little bit.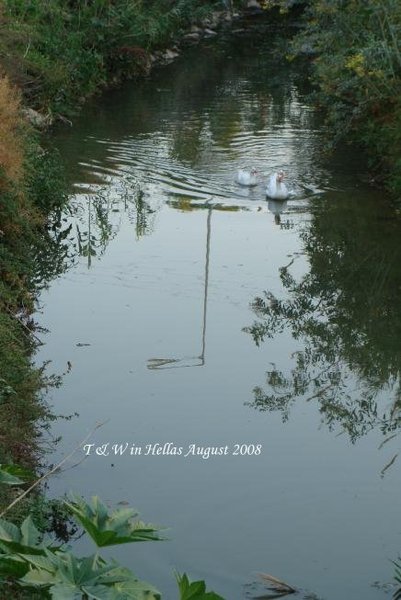 Returned to the hotel, we jumped into the hotel swimming pool for a while. Waited for the next thing to come, to visit the ancient capital city Palace of Knosos.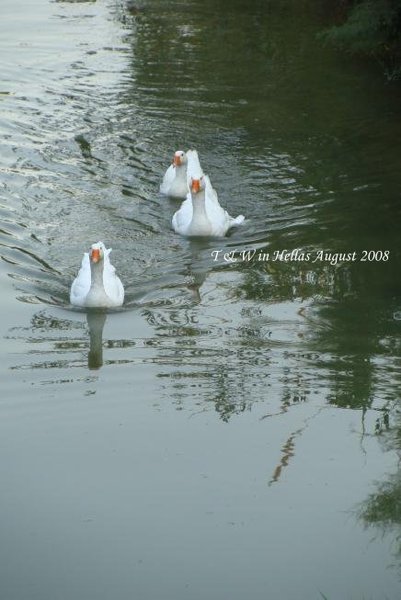 This day in Greece, we didn't do much, and we enjoyed time off on the vacation.