The last day in Athens, we didn't want to get up early so we had breakfast at the Hotel, got ready and left for the ancient Kerameikos.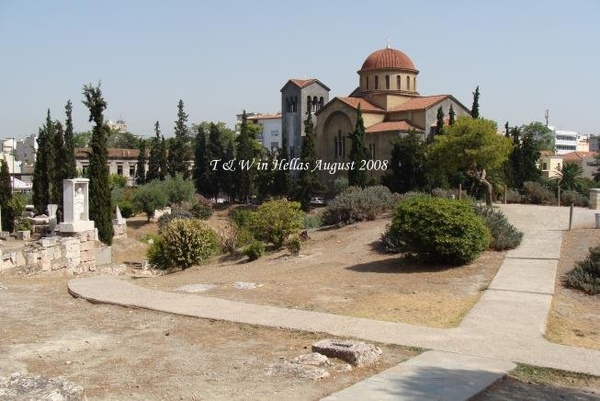 The Kerameikos was the most important and official cemetery of ancient Athens from as far back as the Prehistoric period. In 478 BC the Themistoclean Wall that surrounded the ancient city divided the place into and inner and an outer Kerameikos. The part within the wall became a residential area, and the outer part a burial ground.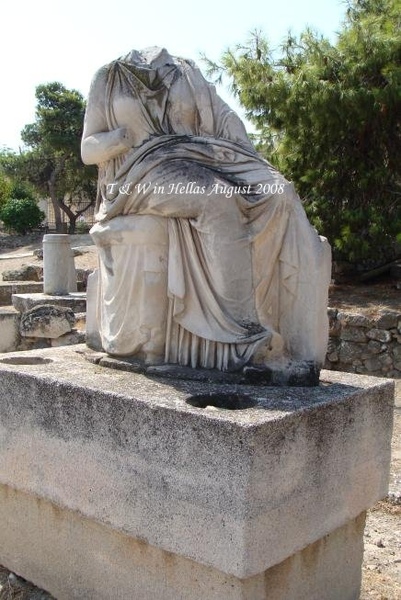 A stele in the Kerameikos.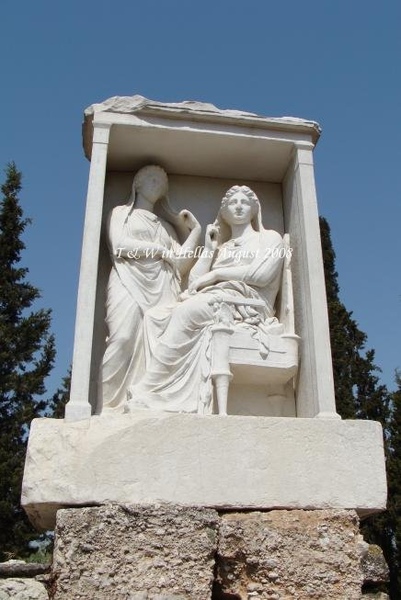 The stele is replica, the original is relocated at the Museum; this is the stele of two sisters.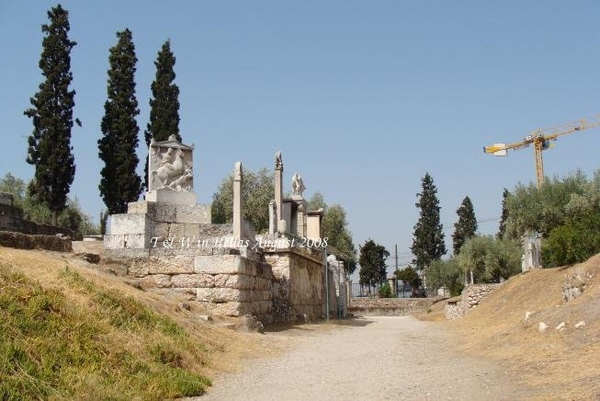 Sacred Way, the road followed by the procession of the Eleusinian Mysteries.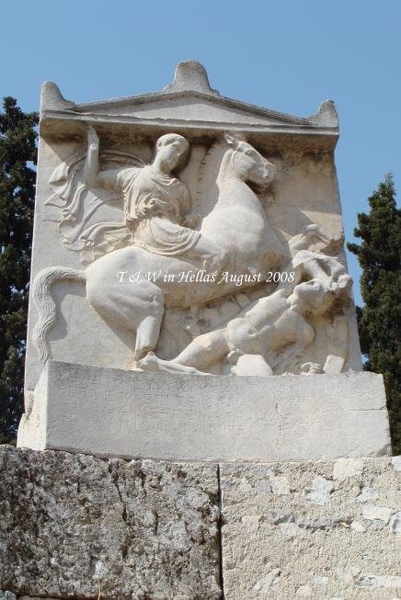 Tomb of Dexileos. Dexileos was killed in 394 BC in a battle near Corinth.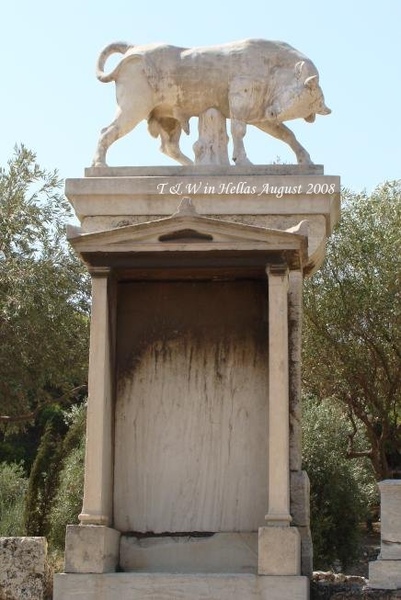 Bull of Marble.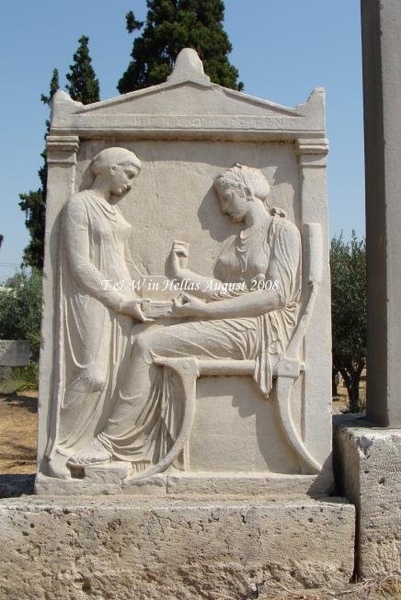 Stele of Hegeso.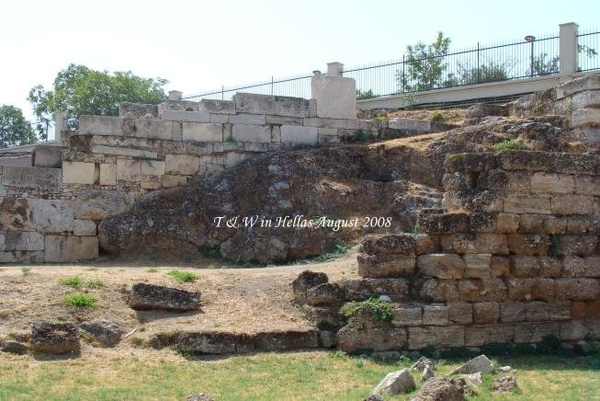 Themistoclean Wall, the City Wall.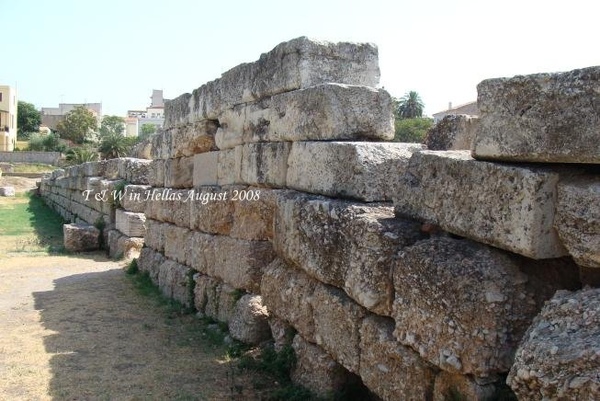 The ancient city wall of Athens.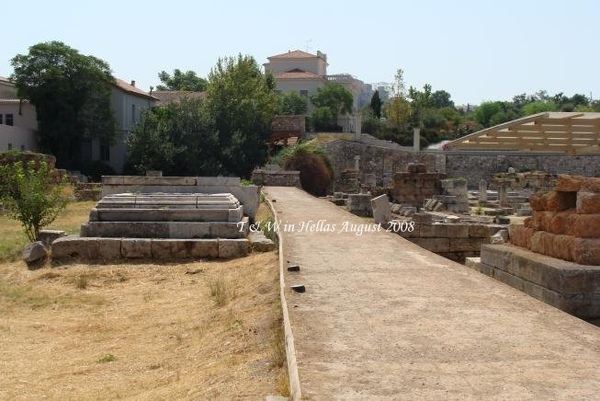 Dipylon Gate, and the Sacred Gate are the two best known Gates of ancient Athens.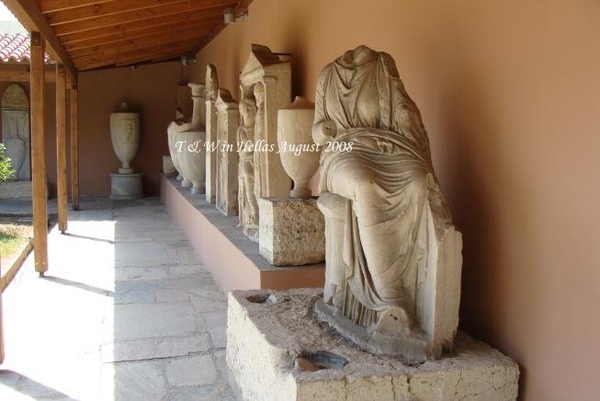 The hallway outside of the Museum of Kerameikos.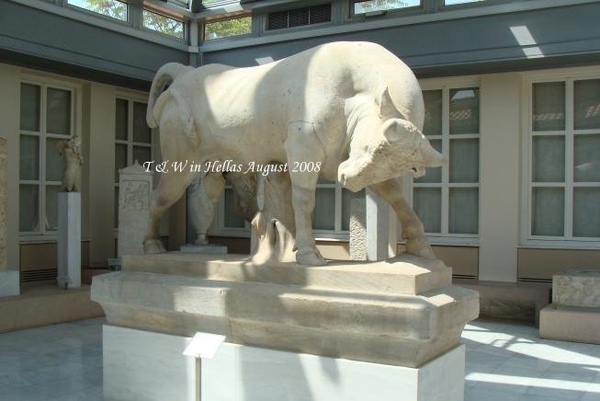 The original Bull of Marble.



We left the Kerameikos at around 12:30.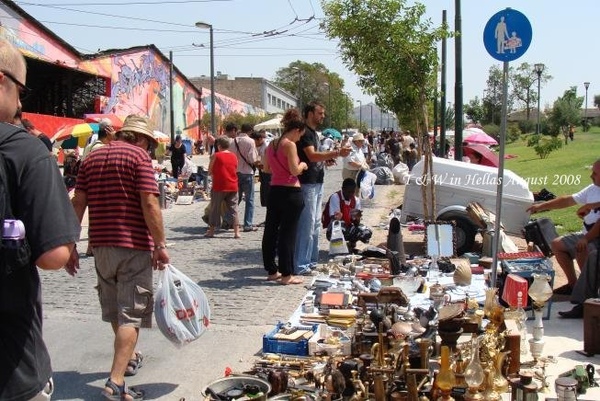 There was a flea market right outside of the Kerameikos.



We slowly walked back to the Plaka area.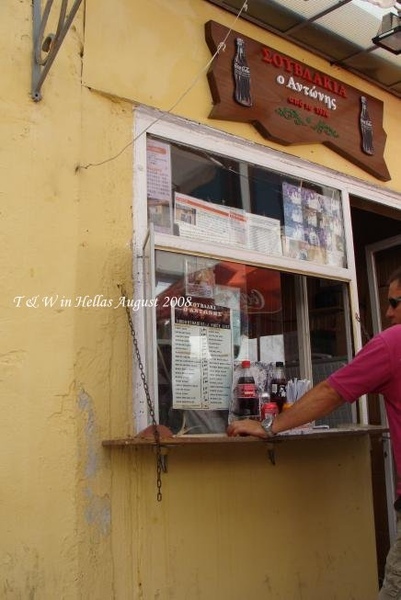 This tiny pita store 'Anthonys' was very famous, but we didn't plan to come, we were hungry when we walked by, why not give it a try! We were so hungry that we had to eat two pitas each.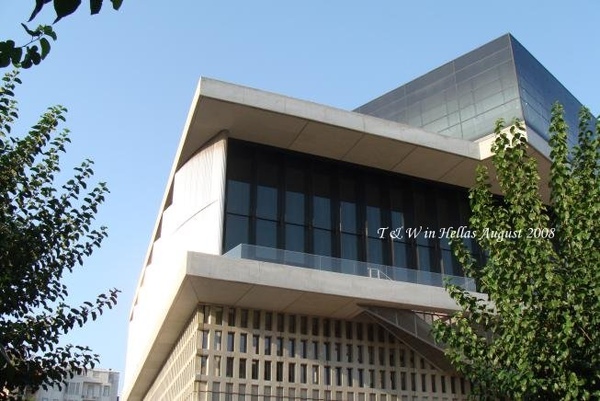 The new Acropolis Museum was under construction, it was right outside of the Acropolis Metro Station. From 10:00 am to 12:00 am on weekdays, the lobby was open to the public.



We kept wandering around the area, and did gift shopping on the very last day in Athens.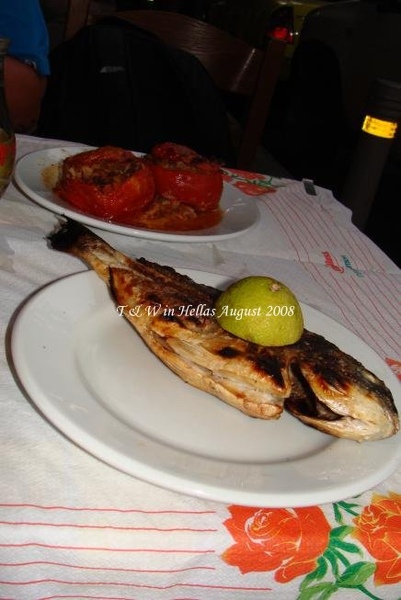 We had our late dinner at a new restaurant 'To Kati Allo', it was small, the plating wasn't fancy, but the price and the food was very good.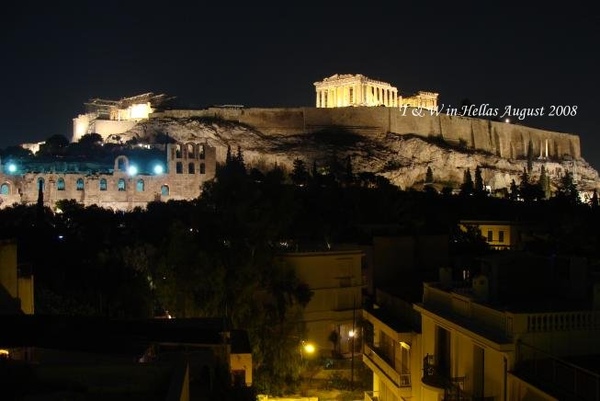 The very last night in Athens, I was glad the spotlight at the Acropolis was on again; even now, I still miss Athens so much.