It was time to return to Athens, we took Hellenic Seaways High Speed boat at 11:30 am, the boat was scheduled to arrive at Piraeus (Athens) at 15:00 pm.
We left for the new port of Mykonos around 9:30 am, there was nothing around our hotel that we could have breakfast at, luckly there was a tiny stand in the new port, we bought coffee and sandwiches, and had breakfast while we were waiting for the boat.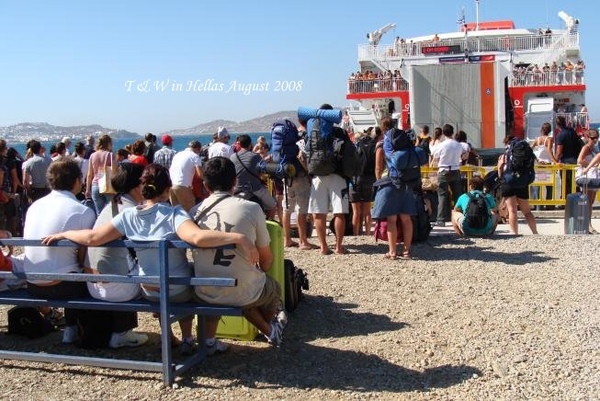 A boat came in at 10 after 10, we thought that our boat arrived early, we got on the boat and put away our backpacks, a clerk was checking the tickets at the entrance to the passenger deck, he pointed out that we were on the wrong boat, we quickly took our backpacks and got off the boat, we didn't even know where the boat was heading.




Our boat arrived on time, we left Mykonos at 11:30 am.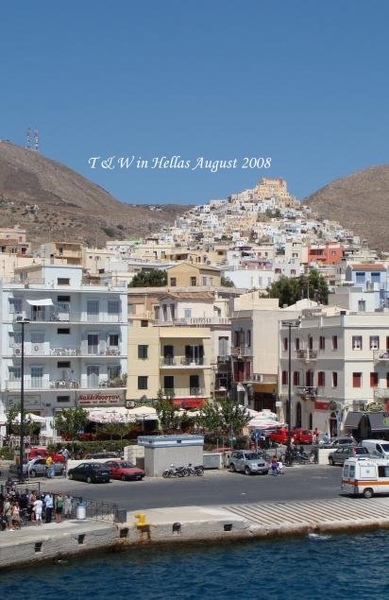 12:15 pm, our boat stopped at a small island Syros to pick up more passengers.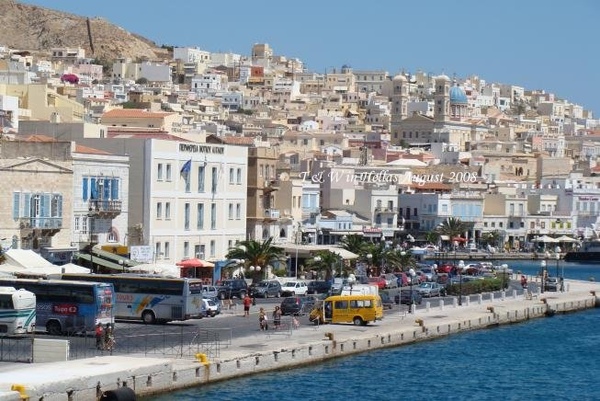 Syros looked like a very nice island, we heard a copule on board was saying how come they didn't come here, we actually had the same thought.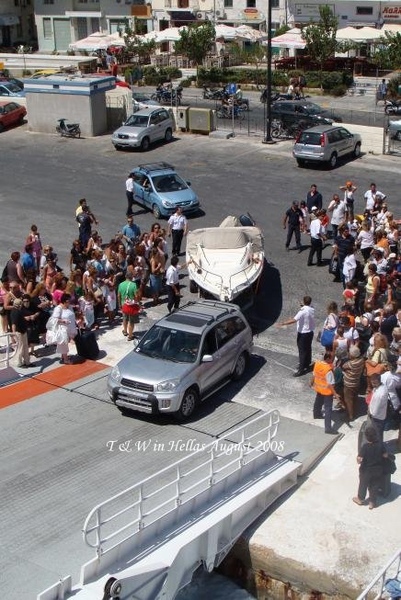 There were lots of vehicles and people who got on the boat.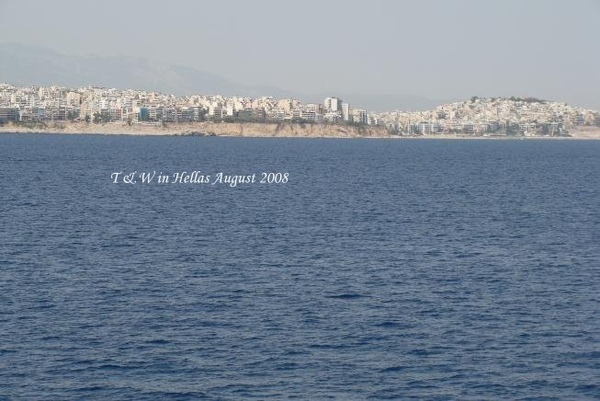 3:10 pm, we were very closed to Piraeus.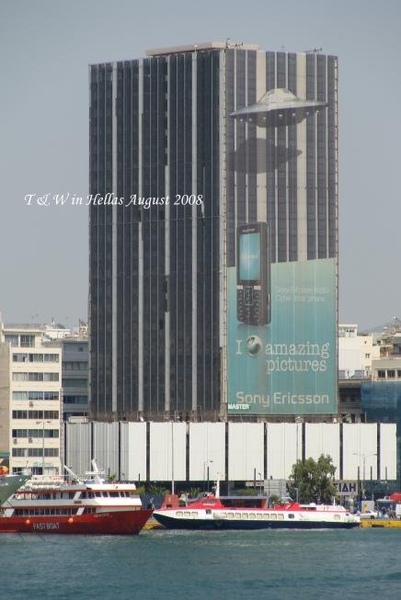 This building had a very interesting advertisement.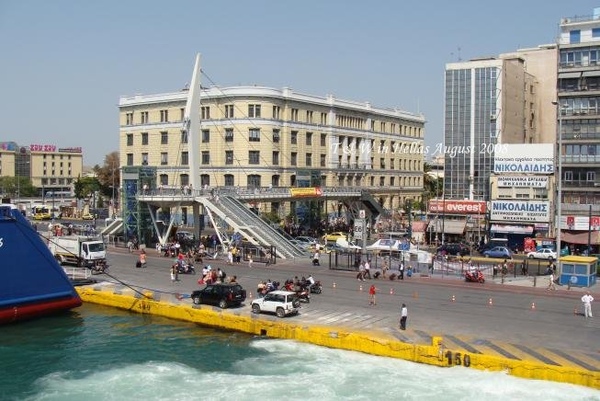 The yellow colour building was the Piaeus Metro station.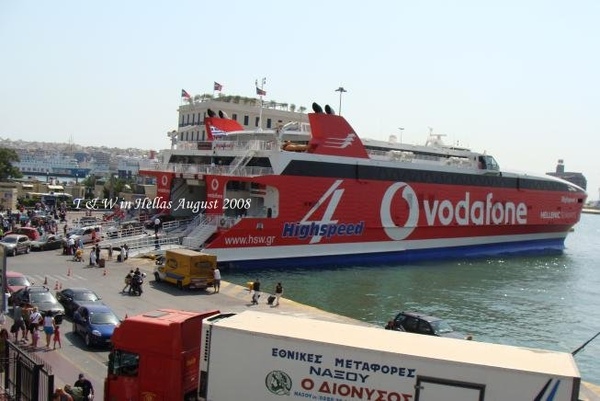 This was the boat that took us from Mykonos to Athens, we arrived Piraeus 30 minutes late.




We took the Metro train from Piraeus station to Acropolis station. We stayed at Acropolis View hotel again, too bad we didn't get a room with an Acropolis view this time. We couldn't wait to walk around Athens again.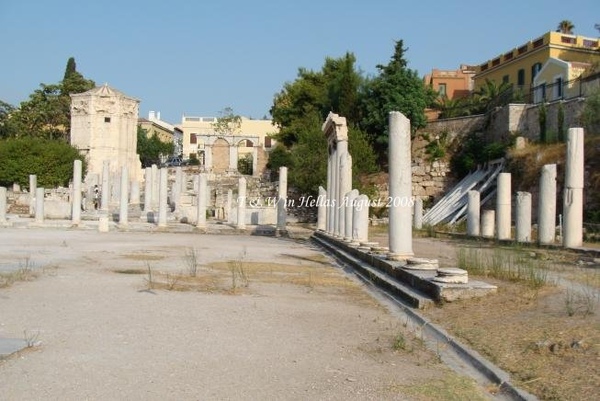 We went to the Roman Agora which we didn't have enough time to go to at the beginning of the trip.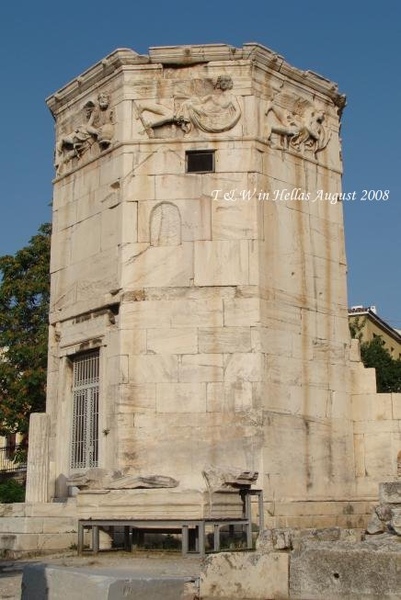 The famous Kyrristus' Clock, also known as Tower of the Winds.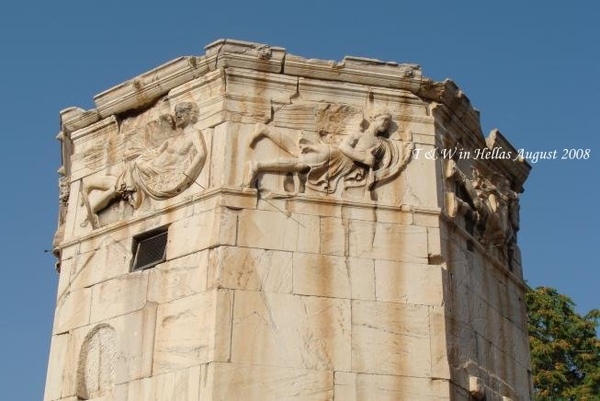 The clock of Andronicus Kyrristus, constructed in the 1st century BC, it was a hydraulic clock. On each face of the clock can be seen bas-reliefs of the eight winds.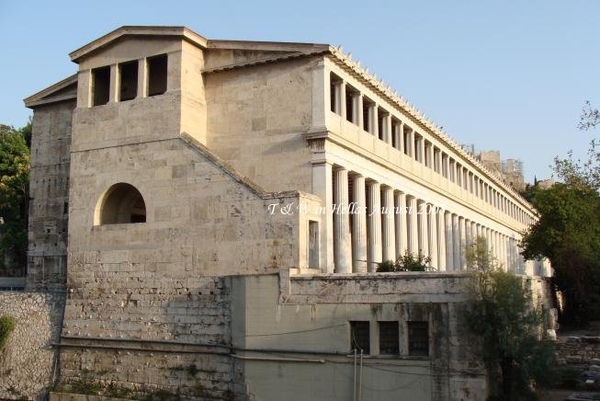 We walked by The Ancient Agora again, took a picture of the Stoa of Attalos building from different point of view.




We had dinner at the Vitro restaurant again, then wandering in Plaka area until sunset.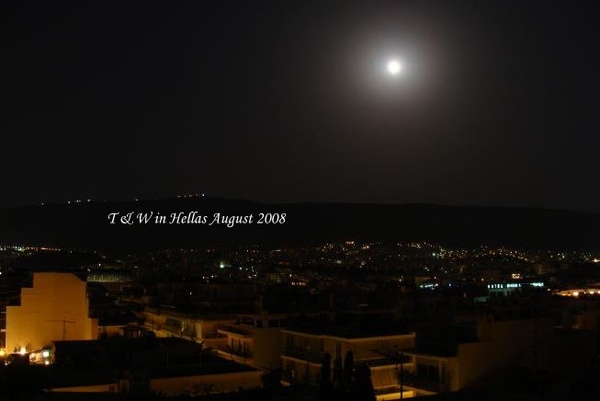 On the rooftop of our hotel, the moon was rising.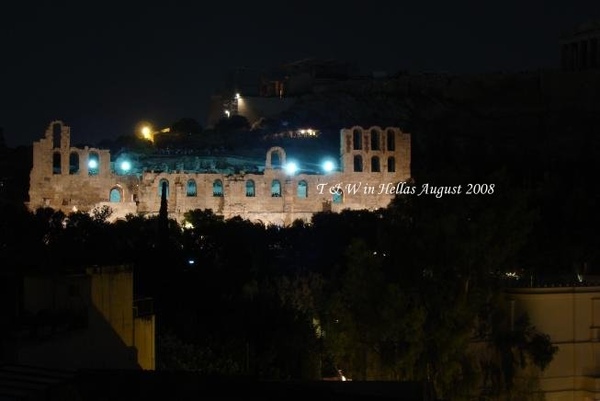 That night the soptlight for the Parthenon wasn't on, because of a play or show that was held at the Odeion of Herodes Atticus.