Only a week away, we will be on our way to Greece.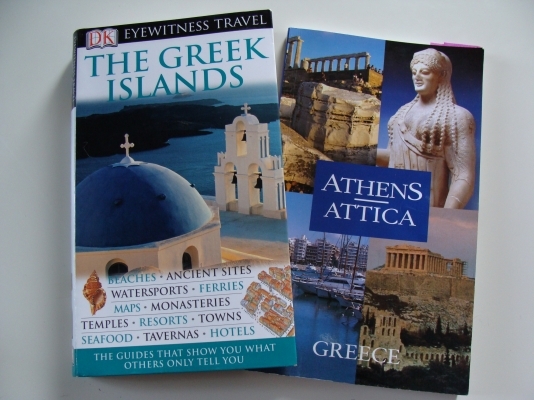 On July 21st, I received my visa that issued by Greek Consulate in Vancouver, it is the guarantee of my trip. The consular office I had interview with was very nice, she offered me few travel publications of Greece, one of them has details of where to go and what to see in Athens, the travel guide we bought doesn't have much information for Athens, we will definitely bring it with us.
We've already bought backpacks and a spare battery for my camera, an adapter and converter kit, we haven't started packing yet, and certainly will do so next week. And my office space is scheduled to move on August 15th, I have to pack up my office before I go for the move, it's going to be a very busy week for me.